Roll over image to zoom in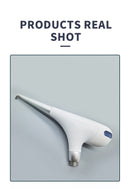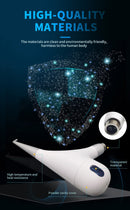 Description
Product performance
1.Name: PV-3
2.Input hydraulic pressurer: 07bar~ 22bar (70~200kpa )
3.Input air pressure: 35 bar ~ 45 bar ( 350 -450 kpa );
4.Product size: 205 mm x 99 mm x 45 mm;
5.Product weight: 140g ;
6.Use ambient temperature range: -10℃ ~ + 40℃;
7.Use ambient relative temperature range: 30% ~ 75% ;
8.Use ambient atmospheric pressure: 50kPa ~ 106kPa.
Product Features
a) Supragingival and subgingival prophy, comprehensive plaque removal and
periodontal treatment;
b) Anti-suction design, prevent sand powder and water absorption, prevent cross-
infection and dental chair interface pollution;
c) Air prophy unit adopts two-stage design, simple loading and unloading, easy
cleaning and maintenance;
d) The connector of cable can be removed for sand powder cleaning;
e) The product is small and lightweight, ergonomic design, more comfortable to hold, to
relieve the use of fatigue.
Payment & Security
Your payment information is processed securely. We do not store credit card details nor have access to your credit card information.