Roll over image to zoom in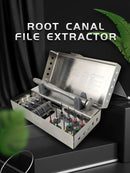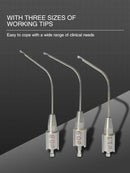 Description
SPECIFICATIONS
Origin: Mainland China
Commodity Quality Certification: UL
Material: Metal
Size: Dental root canal extractor
Model Number: BG-EP03
Feature 1: Odontologia
Feature 2: Dental files extractor
Feature 3: Dental root canal file extractor
Feature 4: Hilaya Medical
Feature 5: Dentistry equipment
Feature 6: dentistry materials
Feature 7: pro taper dental
Feature 8: dental dentistry equipment
Feature 9: tools
Feature10: cleaning tools
Feature 11: k or
Feature 12: sonic
Feature 13: Endo files
Feature 14: cleaning tools
Feature 15: Files
Feature 16: dental drill bits
Feature 17: dental tools
Feature 18: endodontic rotary file
Feature 19: fiber post dental screw glass
Feature 20: Rotary tool
Feature 21: Dental Root Fragment Remover
Feature 22: Endo File Removal
Feature 23: dental laboratory material
Feature 24: root applicator
Feature 25: dental equipment
Feature 26: ortodonti
Feature 27: dental matrice
Feature 28: dental laboratory files extractor
Feature 29: Micro rotary tool
Feature 30: free shipping
Feature 28: SOCO/COXO
Feature 31: broken file removal kit
Product Description:
Product name:Dental Broken File Extractor
Usage:Remove broken file, delivery paste
Feature:Convenient
1 . The equipment can be used directly under a microscope , and the sleeve can be clamped by pushing the end of the handle to push the cap to clamp the broken tool and take out the broken tool or other foreign matters in the root canal ;
2 . The bending wrench can adjust the bending angle of the clamping sleeve according to the position of the affected tooth . The factory bending is 45 degrees , The maximum adjustable angle is 90 degrees ;
3 . This equipment can be used repeatedly and is not sterile
Dental Endodontic Treatment Broken Instrument Endo File Removal System Tool Set
Feature:
1. Adopt clip-on file to minimize damage to teeth.
2. Equipped with three different sizes of work tips and it can meet multiple clinical needs.
3. Pre-bent work tip for easier operation.
4. Clamping and locking design helps you catch every broken file.
5. Stainless steel circumcision trocar, more corrosion resistant.
6. Circumcision trocar needle and clamping needle core made of nickel-titanium alloy, anti-fatigue, and anti-fracture
Payment & Security
Your payment information is processed securely. We do not store credit card details nor have access to your credit card information.