Roll over image to zoom in








Description
Specifications
Model Number: C-Puma INT+
Input power: AC 24V
3.0-inch LCD screen resolution: 240 * 400
Motor diameter: 20.6mm
LED maximum: >25000 lux
Maximun speed: 40,000rpm
Maximun torque: 3.0N. cm
Features
1. Simple operating system
Connect the dental unit to the C-PUMA with a 4 holes tubing , use the foot pedal to control the electric motor
2. The new gen of technology micro motor C-PUMA INT+
According to the different treatments and different handpieces , the speed can be adjusted from 100-200.000rpm/min
3. Compact and handy , high torque
Ergonomic designed length and weight greatly reduce the fatigue from long time operation , the motor can be sterilized.
4. Wide viewing angle color LCD screen
5. Big size color LCD, Rich information display
6. Touch key control , easy to use
7. Built in , control panel can be easily installed at any angle
8. Pneumatic/ manual start automatically switch
9. Built in 7 program memory
10. Custom the air pressure of starting motor
11. LED lighting delay-off time is adjustable
12. Speed, steering can be adjusted
13. The motor can be autoclaved
Advantages :
Almightly collocation helps you easily solve all kinds of intraoral treatment and extra oral denture restoration , helping you complete more than 90% of the work
Technical parameters
Input power: AC24V
3.0-inch LCD screen resolution: 240 * 400

Motor diameter: 20.6mm
LED maximum:>25000 lux

Maximun speed:40,000rpm
Maximun torque:3.0N. cm
Contra angle choice ratio:16:1 / 1:1 / 1:5 contra angle
Fit to ISO3964 contra angle and straight handpiece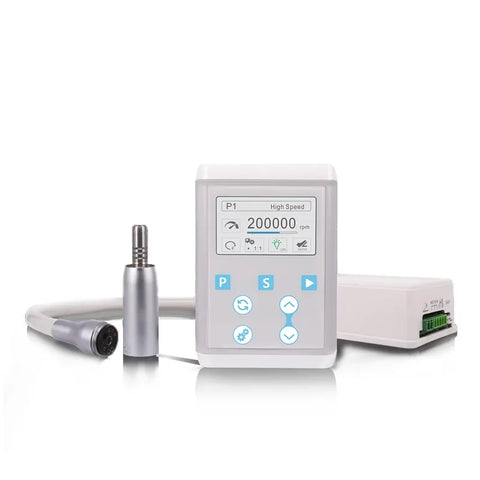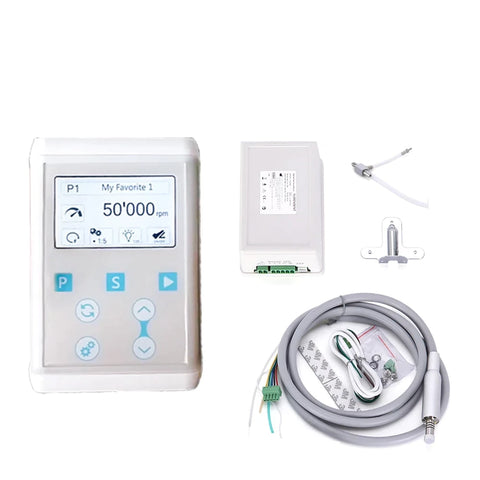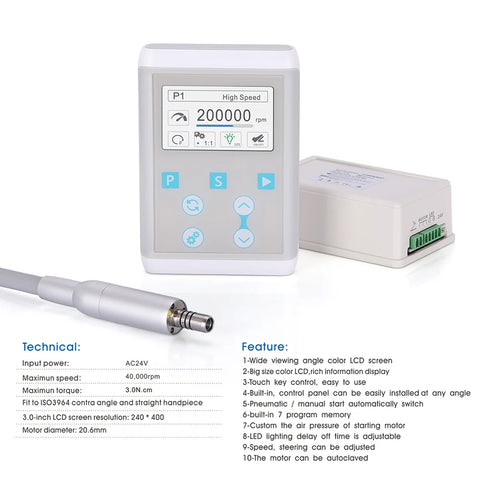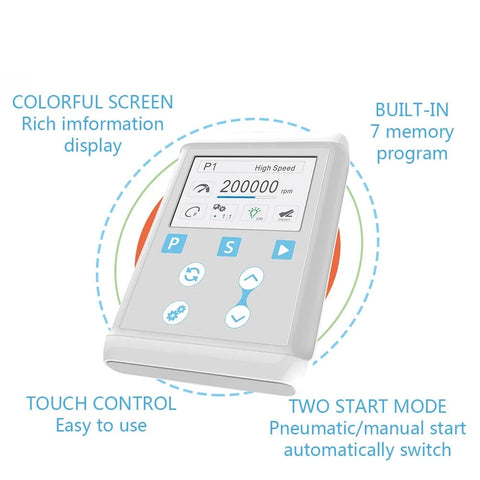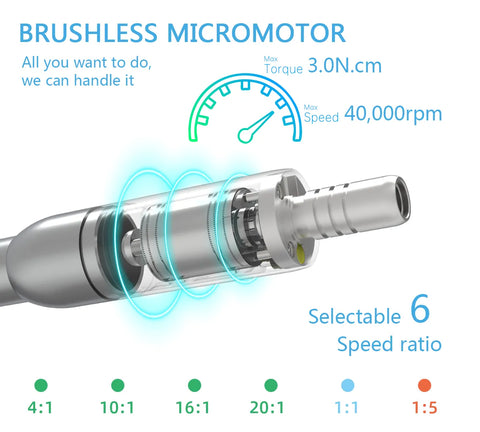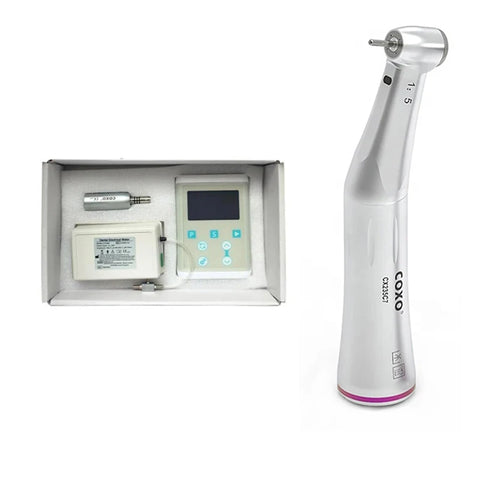 Payment & Security
Your payment information is processed securely. We do not store credit card details nor have access to your credit card information.