Roll over image to zoom in
Description
Features:
1.This product has the characteristics of rapid heating long service life. small and exquisite appearance, easy to carry and store, simple operation, low energy consumption, high efficiency, and long-term constant temperature.
2.This equipment is suitable for heated medical resins,anesthetics,injection nozzles,etc.
This heater is designed with different heating tray for heating materials of different materials and appearances, which can be replaced at any time as needed, and the heating temperature can be adjusted arbitrarily, with precise and intelligent temperature control and constant temperature
Specification:
Power:110-240V,50Hz-60Hz
Output:24V,DC2A
Temperature mode(P): 36℃ 45℃ 70℃ 100℃
Heating time: 20'' 50'' 2min 3min50''
Shading range: <500nm
Use environment temperature: 5℃-35℃
Temperature range: RT+5℃~100℃
Main body size: 75mm*75mm*60mm
Package Includes:
1*Filter cover
1*Multifunction tray
1*Main heater body
1*Integrated tray of bulk resin and resin capsule
1*Patch tray
1*Anesthetic tray
1*Power adapter
1*External temperature probe
2*Temperature glass sheet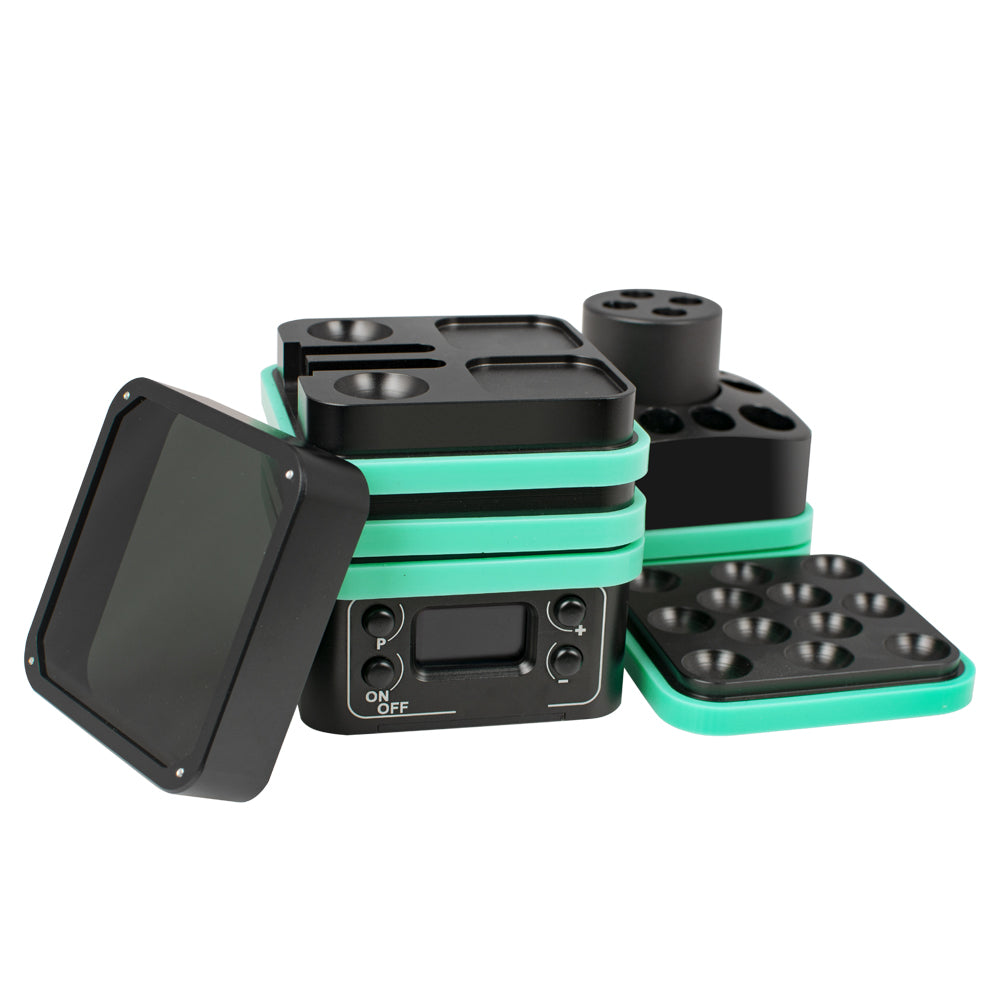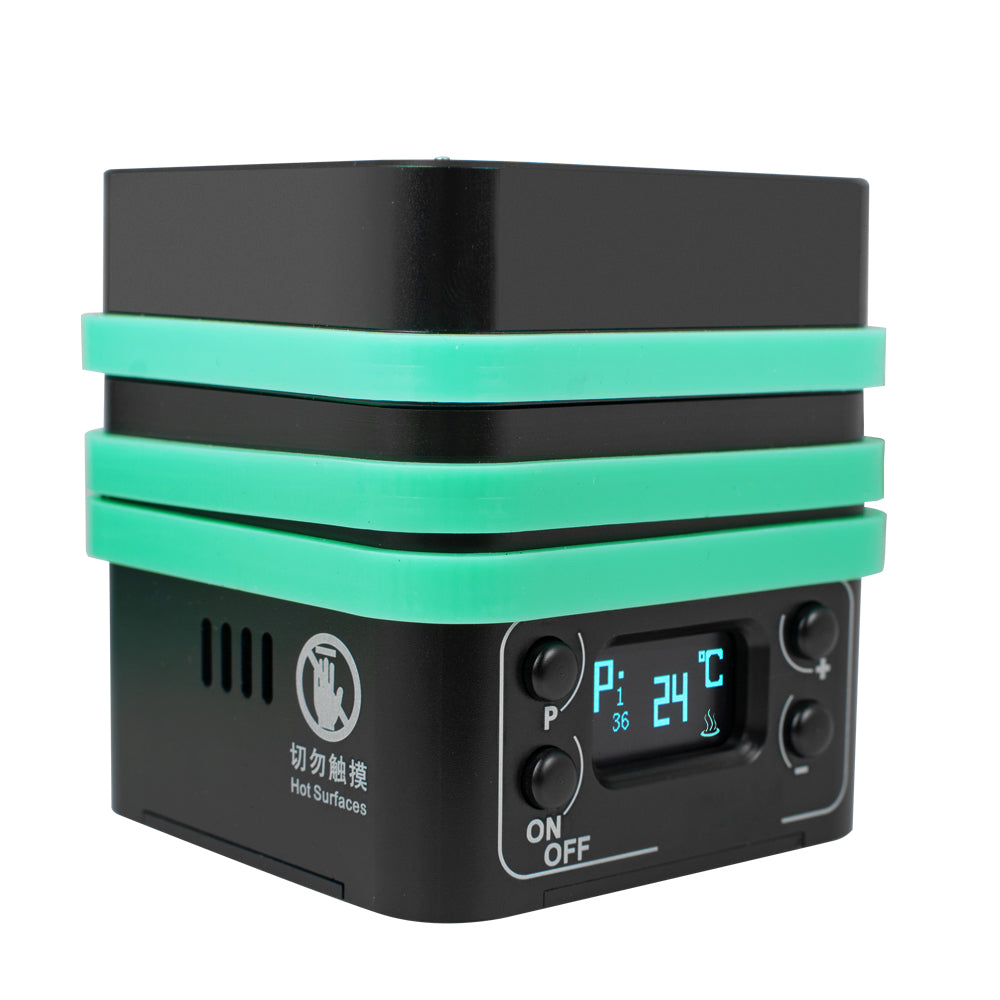 Payment & Security
Your payment information is processed securely. We do not store credit card details nor have access to your credit card information.